Microsoft Edge is a fast, secure and modern web browser that offers a variety of features to make your online activities more productive and enjoyable. One of these features is the integration of AI Chat, a powerful chatbot powered by Bing and ChatGPT, an advanced natural language processing model.
AI Chat can help you with various tasks while browsing the web, such as composing emails, summarizing articles, generating captions for images, finding answers to questions, and more.
Before you start
Before you can access the new features you'll need to make sure that you have the latest version of Microsoft Edge.
Open Microsoft Edge
Click the three dots in the top right
Scroll down and highlight "Help & Feedback"
Select "About Microsoft Edge"
Edge will automatically check for and install updates
You will be prompted to restart Edge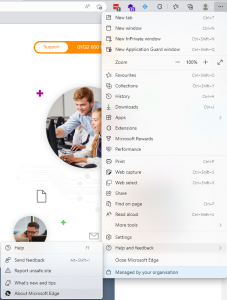 Microsoft Edge new AI features
AI Chat has three main components: chatbot, compose tool and insights. The chatbot allows you to have a natural conversation with AI Chat and ask for its assistance on various topics. For example, you can ask AI Chat to write a catchy subject line for your email or to suggest some keywords for your research paper. You can even select the tone the AI will use for it's responses within the chat.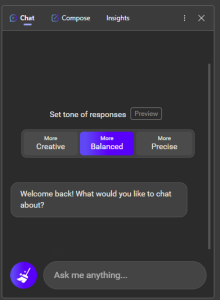 The compose tool helps you create content faster and easier by generating suggestions based on your input. For example, you can type "How to" in the compose tool and AI Chat will offer you some possible blog post titles or tutorial topics.

The insights feature provides you with relevant information and facts from Bing based on your query or context. For example, if you are reading an article about nuclear fusion experiments, AI Chat will show you some related news articles or Wikipedia entries.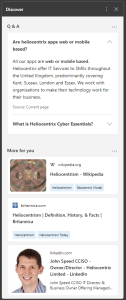 AI Chat is designed to be helpful, friendly and engaging. It can also generate creative content such as jokes, poems or stories upon request. However, AI Chat is not perfect and may sometimes make mistakes or misunderstand your intent. Therefore, you should always review its output before using it for any purpose.
AI Chat is one of the many ways that Microsoft Edge can enhance your browsing experience. Try it out today and let us know what you think!
Find out how we streamlined Sevenoaks Town Council IT systems by moving them to Microsoft 365