Financial services
As a financial services provider, your IT infrastructure needs to work hard to support you. You have specific compliance requirements relating to data security and privacy, but still need to be agile and competitive. With fast, reliable and highly secure systems managed by our professional support team, your employees can devote their attention to providing the level of service your customers expect.
And you can avoid the stress and costs of being unprepared in the event of a cyber attack with the latest security and robust disaster recovery planning, delivered by a team of IT experts.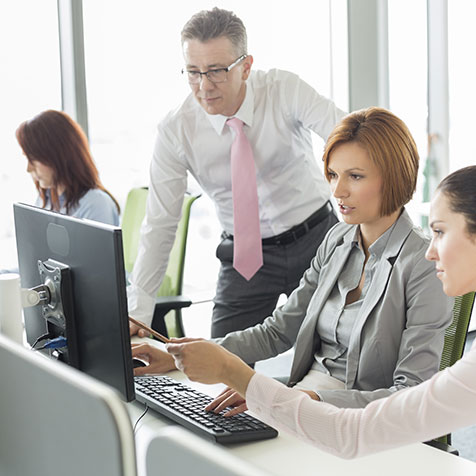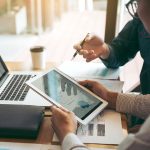 Technology that energises your business
You know how your business operates, what your customers need, and the regulatory and reporting environment for your financial services business.
We listen to what you need and design bespoke technology solutions that support existing processes and streamline your operations. We work in partnership with you to create IT solutions that increase productivity, allowing you to scale-up while maintaining your customer service standards.
We believe in planning for the future and take a strategic approach to all our IT services: infrastructure projects, cyber security services and training, backup solutions for disaster recovery, Microsoft 365 and communications systems.
Enjoy world-class IT and security
Discover how our IT expertise can sharpen your competitive edge
Contact us
01
Robust security
Data security is crucial for financial services: with us your data will be protected by the latest IT security systems. We also offer cyber security training and can support you to achieve Cyber Essentials certification.
02
Reliability
IT downtime is disruptive and costly, so we work with the most reliable systems, including cloud-based backups. We also support you with business continuity and disaster recovery planning.
03
Strategic thinking
To support your ambition, your IT infrastructure needs to be fit for the future. We work with you to produce a strategic IT roadmap and find a solution that supports your goals.
04
Quality solutions
Our expert technicians implement world-leading systems to provide the highest standards of IT no matter what the size of your financial services business.
05
Flexibility
Regulatory requirements add bureaucracy, but by designing systems tailored to your requirements we reduce your admin burden and give your employees the support they need to perform.
06
Increased productivity
Smart systems that support your team to work flexibly while still meeting compliance requirements give back time and energy for business growth and exceptional customer service.
Your questions answered
What's the first step?
The first thing we do is find out about your requirements. Initially this will be a phone call or video chat to discuss your current situation and the improvements you're seeking.
We'll then carry out a more detailed fact finding process, enabling us to recommend a bespoke solution to suit your businesses' needs today and your longer term objectives.
How extensive is your experience?
What sizes businesses do you support?
We help businesses of all sizes. From sole traders up to multi-site companies with hundreds of employees. We understand that reliable, effective technology is essential to every financial services business, regardless of size.
What IT support do you offer?
We provide support in two ways:
Our managed IT support services include phone, video and on-site support. Depending on your requirements, this might include one of our team being permanently located at your premises, or we could provide additional support and training to your in-house IT team.
If your business isn't ready for a managed support agreement, our pay as you go support is the answer. There's no commitment, you simply pay for the support you need when you need it.
Can you support existing systems?
Yes, we can support most existing IT infrastructures. Our services are tailored to each business, so we'll explore what you have and recommend the best support solution for your needs.
Can we undertake due diligence?
Absolutely. We provide professional services of a high standard and are happy to answer any questions.
Get an expert review
Arrange a 15 minute call with an expert to review your IT set up and find ways to make your IT better.
Get in touch