Have you found your forearm or shoulder aching when you have been on the computer all day?  Over the years there have been many times I have suffered with RSI or other pains in my wrists, forearms or shoulders and I know I am not alone.
Now, as I have mentioned in other blogs – I am not a medical professional, I can only speak from personal experience and if you have persistent problems then you may want to speak to a medical professional.
When I did suffer from this pain it occurred to me that it was always on the side that I use the mouse and that was the same time someone introduced me to Vertical Mice.  I had never heard of them before and so let me explain what they are and the principal behind it.
Vertical Mice work with your hand being in a vertical position over the controls rather than horizontal:
Anker | Anker 2.4G Wireless Vertical Ergonomic Optical Mouse
The idea is that your arm is more used to working in this position than the way a standard mouse will work.  They may look odd and they will take a few hours to get used to but that is it.  I would say that it honestly does feel a lot more natural holding a mouse this way than the traditional way we have all done for many years.
I was recommended to try this mouse by John as I was experiencing pain in my right arm and shoulder, which I put down to my desk set up and particularly the excessive use of my current mouse. I went to a physio and he told me that my right arm was not in the right position, caused by being desk based more than usual and my right arm and shoulder forced to tip inwards to operate my mouse. The vertical mouse has enabled me to keep my arm straight and my shoulder back which is helping with my overall desk position. It is also very comfortable to operate due to it's shape. I would highly recommend this mouse for anyone with posture issues or not.
Hayes HR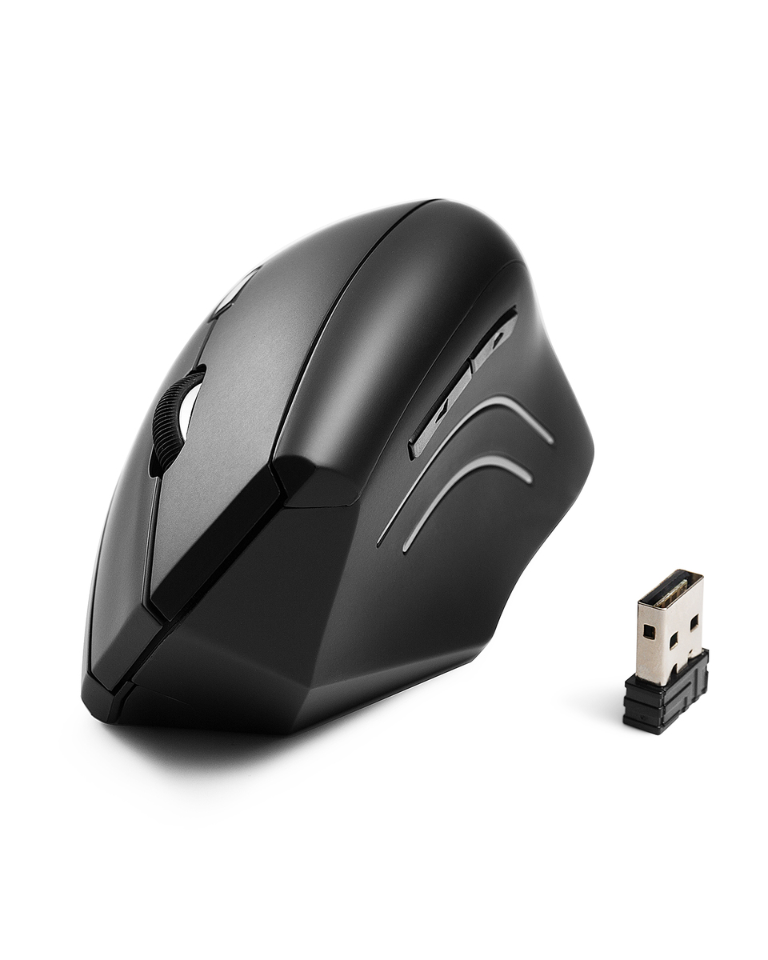 There are several different brands but the one I chose was the Anker Wireless Vertical Ergonomic Optical Mouse and at less than £20 it was a real bargain in my book.
You might also be interested in our article about how to avoid tension headaches while working at a computer.