We are excited to announce that the team at Heliocentrix is growing and we've recently welcomed three new starters to help us maintain our high quality of service for IT Support in Kent.
Aurora, Mark and Edward have joined us to support the day to day workload as our business continues to grow. This allows our more experienced staff to dedicate themselves to the more complex, strategic elements of our projects.
Our friendly team enjoy getting to know our customers and to start off that process for our newest team members, here's an introduction to each of them.
Aurora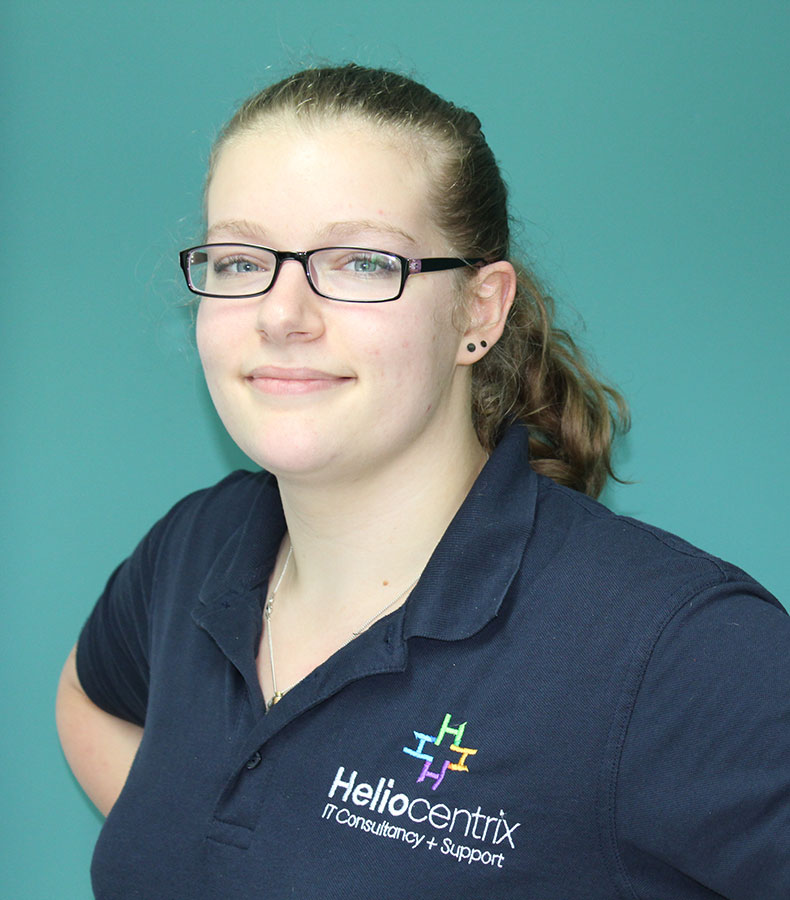 Aurora has been interested in IT since she was a toddler, so we're quite certain she's keen on working in the industry. She has always liked opening up electrical items and taking them apart to understand how they work. This has naturally evolved into an interest in software and then into a career choice. She comes to Heliocentrix having completed an apprenticeship in a previous role.
She's always curious and happy to ask questions in order to learn. Whenever any one of us encounters a problem that's new to Aurora, she is not shy about asking how they how approached it and solved it. She thinks that might mean she comes across as nosey, but we love her enthusiasm.
Outside work we've discovered that she loves aerial fitness and dance. She also enjoys weight training and playing video games.
Mark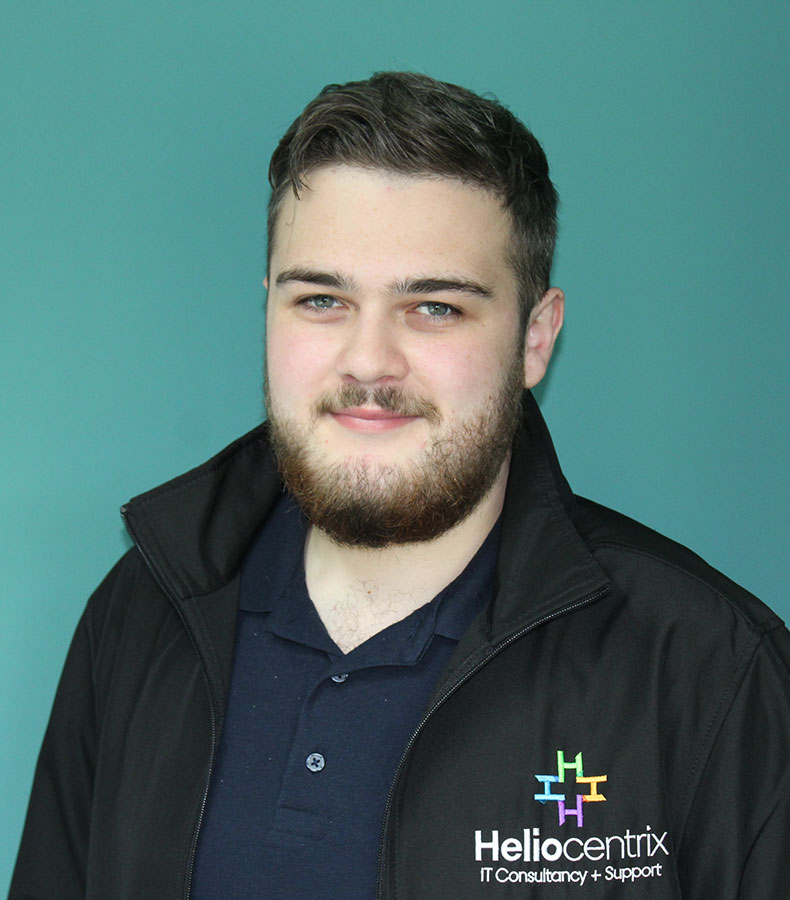 Drawn to the role with Heliocentrix by the blend of IT and customer service, Mark joins us after studying IT at university and this is his first IT support role. His interests include data analysis and he's looking forward to expanding his knowledge in this area.
The fact that there's always more to learn in IT, because it's ever changing, really attracts him. He tells us that he's been interested in IT ever since he started playing computer games on his first computer.
Easy to talk to and always willing to help anyone who needs it, Mark is a great fit in our team and for our customers. When he's not wrestling with IT, he can often be found gaming and loves F1 racing games. He also hosts his own YouTube and TikTok channels where he channels his creative side to recreate famous film clips using GTA 5 (for any non-gamers: that's Grant Theft Auto, the car theft video game series).
Edward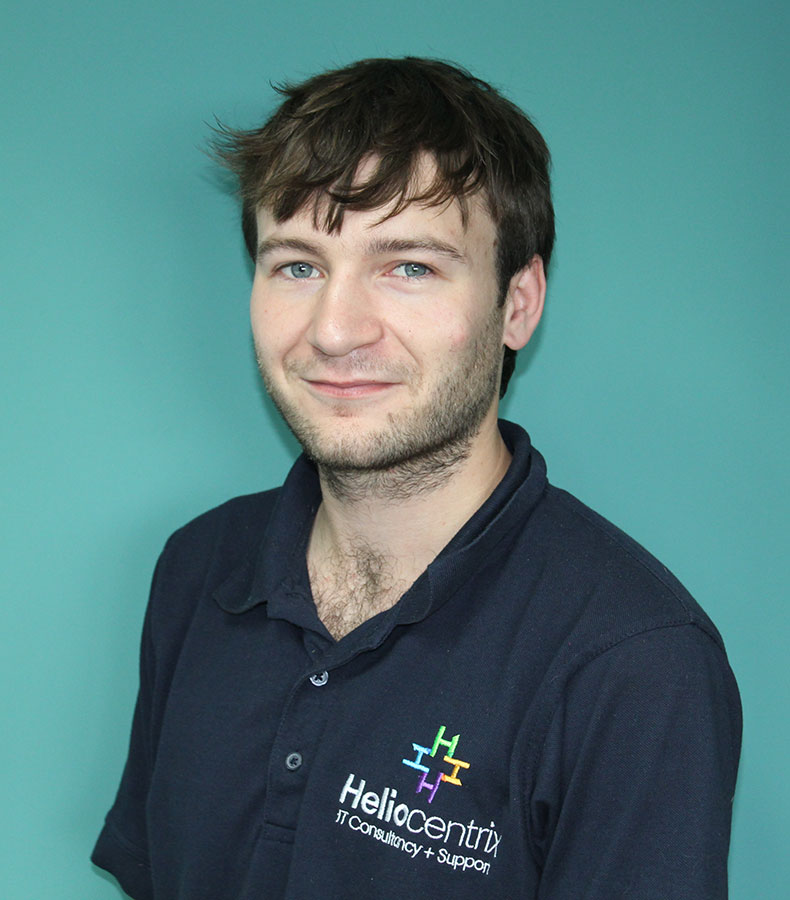 In an interesting career twist, Edward has worked as a chef for a few years and now joins us in an apprenticeship role. He chose to fund himself through IT training, which we think speaks volumes about his passion and commitment, and has joined us as apprentice.
Edward was attracted to the role with Heliocentrix by our friendly and knowledgeable team and says he's looking forward to learning lots and advancing his career.
There's also a definite theme emerging, because like Aurora and Mark, Edward has had a passion for technology since he was very young. He's been a keen observer of the changes in technology over the last twenty years and is fascinated by how far and fast technology has evolved. This is ideal for our clients: we live and breathe IT and we enjoy sharing our knowledge to help their businesses grow.
Are you looking for your next role in IT?
Contact us if you're interested in joining our team, we are always looking for friendly, talented people.