App/system: Microsoft Teams
Learn:
Skill level: Easy
Read time: 1 minute
If you for your audio calls you may find that it tries to ring you headset rather than you speakers. This guide shows you how to update the settings to ring on your speakers but continue to headset.
Open Teams and click your profile picture at the top of Teams, then click Settings.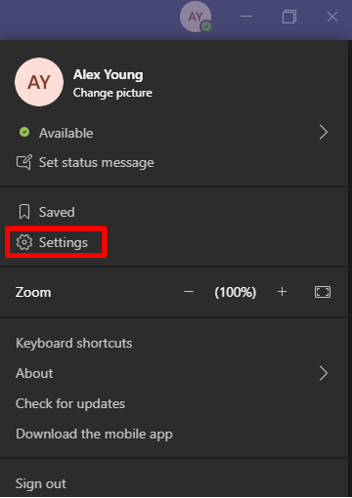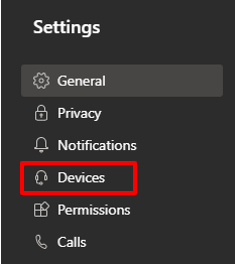 Once Settings is open click on Devices.
Once in Devices look for the option for Secondary Ringer. This is the device that will ring when you get a call. Set this device to your speakers and leave the speaker option at the top set as your headset.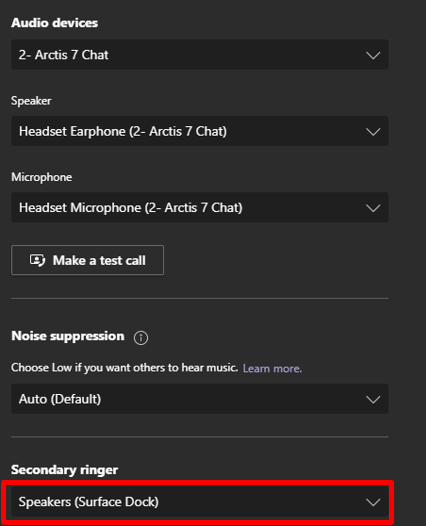 If you found this guide useful then you may find our other guides on Microsoft Teams helpful.