We are gradually adapting to hybrid working practices, where some employees are working remotely, while others are in the office.
For many activities, hybrid working can make little or no difference to the outcomes achieved. In fact, working at home without the disruption of the office environment can make some tasks quicker and easier.
However, where collaboration is needed, particularly for creative or innovative working, bringing people together is still essential.
Often this can mean holding meetings where some attendees are in the office and others working from home. This approach runs the risk of "presence disparity", where those attending remotely have an experience of the meeting which is less rich, less engaging.
Microsoft are working hard to develop their meeting room functionality to be equally inclusive for all meeting attendees.
What is Microsoft Teams Rooms?
These are a suite of communication and meeting room solutions that incorporate Microsoft Teams along with Teams-certified hardware from Microsoft and their partners.
The Teams Rooms set up is highly flexible and can be scaled to suit any size or configuration of room.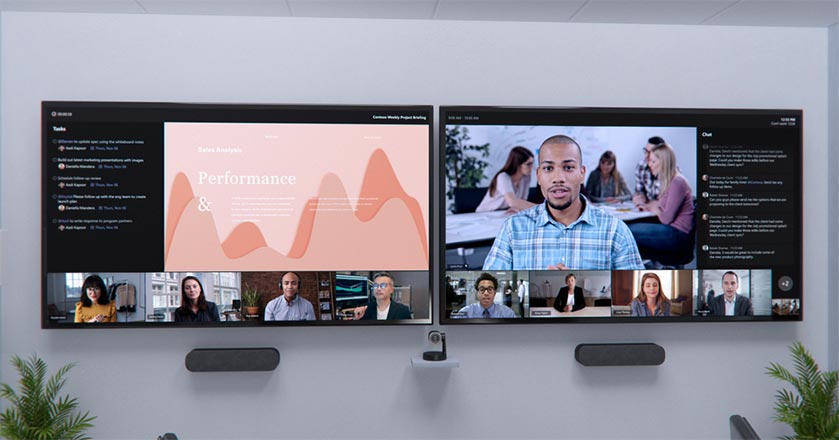 Screens
Microsoft's Surface Hub 2S is an expansive, high quality screen which gives you a feeling that remote participates are truly "in the room".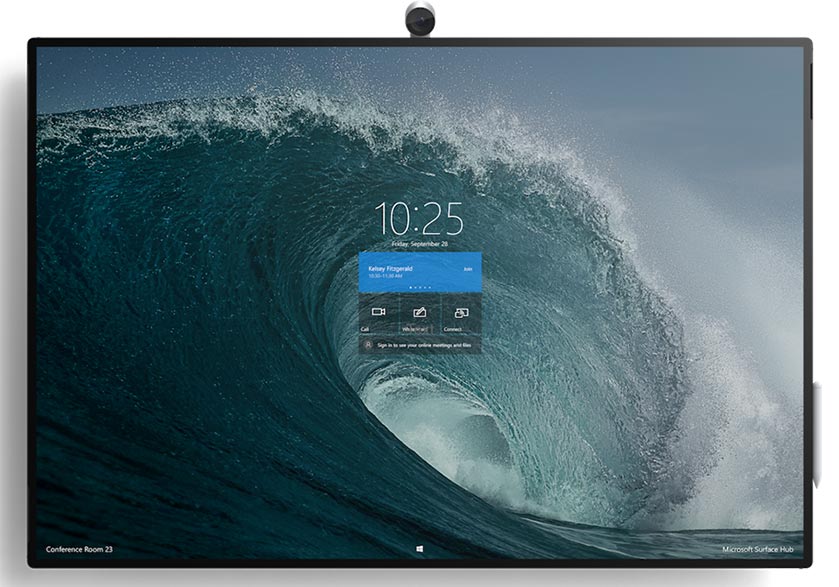 But, beyond just relaying images, the Surface Hub 2S also acts as a digital white board. This can be seen and, most importantly, used by both physical and virtual attendees.
For the ultimate Teams Rooms set up, partner two Surface Hub 2S screens, one to display attendees and the other for collaborative whiteboard working.
Smart web cams
Microsoft Teams Rooms smart web cams further enhance the feeling of authentically being in the meeting for remote attendees. The cameras focus on the person in the room who is speaking and track them as they move, to ensure that all attendees can focus on the speaker.
Audio
A wide range of microphones and speakers are available to suit your space and budget.
One of our favourites are the subtle ceiling tile microphones which are non-intrusive and give the meeting a more natural feeling.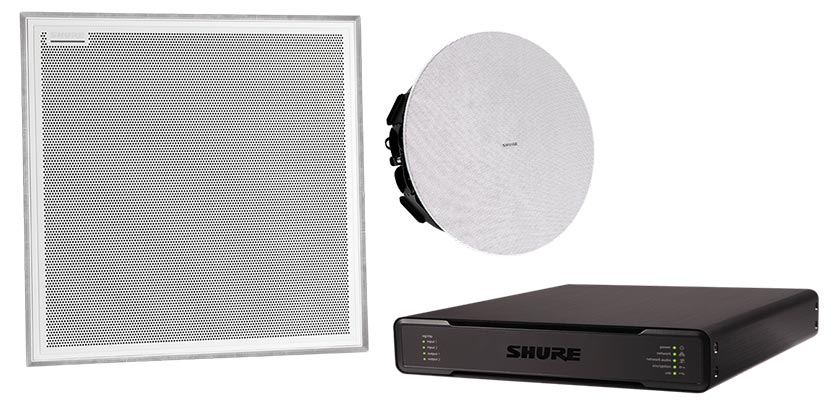 Another smart option is intelligent speakers. These don't just relay the voices of those in attendance with crystal clarity, they also provide an automatic transcription service to save participants taking notes. The integrated 7 microphone array can recognise up to ten different voices to ensure an accurate record of who said what during the meeting.
Control consoles
Tablet-sized touch screens provide easy meeting controls during the meeting.
Teams panels
These are panels located just outside your meeting room to act as a booking system. Users can view the meeting room's availability, reserve a slot and report problems. They can even be customised to blend in with your office décor!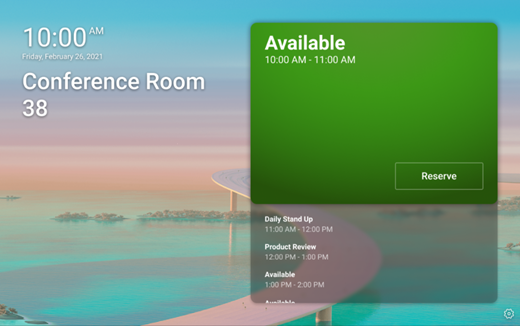 Microsoft Teams
Of course, to partner all this hardware, we have the Microsoft Teams software.
We are continuing to see Microsoft building upon the underlying video conferencing capabilities of Teams, bringing in an astounding number of new features over the last year or so.
Here are just a few of the innovations which will help to give everyone at your hybrid meeting the same immersive experience:
On screen chat and action list functions.
Reactions to allow you to show agreement, applause or even a little love to your colleagues, without interrupting them.
Blurred or customised backgrounds.
Pinning the video of specific attendees to give them the spotlight while they're speaking.
Various video layouts, including "together mode" which places participants in a scene, such as an auditorium, to provide a more immersive experience for those working remotely.
Breakout rooms to facilitate smaller group discussions.
Five minutes left warning to help you wrap your meetings on time.
Get Microsoft Teams Rooms for your organisation
Setting up a Microsoft Teams Rooms environment is an investment which will pay dividends for organisations adapting to hybrid working.
They create a more natural and immersive experience for all attendees, improving collaboration and creativity when not everyone can be in the room at the same time.
To discover more about Microsoft Teams Rooms and how they could transform hybrid working for your organisation, call one of our IT support experts on 01732 600 170.