Microsoft has recently launched Microsoft Teams Premium, an advanced version of its popular workplace app. The new licence gives access to a host of new features and incorporates the power of OpenAI's chatbot, ChatGPT.
The Microsoft Teams Premium package costs around £10 per user per month, with a discounted rate of £7 per user per month until June 30th, 2023. Let's look at the various features this additional licence gives you access to.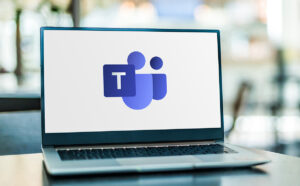 Ai-Powered Features
Microsoft have integrated with OpenAI's chatbot, ChatGPT to harness the power of AI to save you time and help you be more inclusive during virtual meetings.
Intelligent Recap
If you ever find yourself losing track of a tasks generated from a meeting and who was responsible for each item, then this is for you. Intelligent recap is capable of automatically generating tasks and assigning them to users for completion.
Meeting Transcript
Teams will also produce a more accurate transcript with added tools. Personalised time markers that highlight when you joined and left the meeting, markers f when your name was mentioned, or you shared your screen help you find key points, more quickly.
AI Live Translation
The power of AI also allows for live captions to be produced in 40 different languages. Each user can select their preferred language for captions, meaning a multi-lingual meeting can happen in real time without the need for translators.
Save Time with Meeting Templates
The new meeting template feature allows you to create and customise your own meeting templates. Set up templates to include settings such as who can present, if the meeting should be automatically recorded, and whether mics and cameras should be allowed for guests. Then simply create a new meeting using the template from within your calendar.
Keep Your Data Secure with Extra Security Options
A premium teams licence also gives you access to some additional security options that can help protect company data.
Watermark
Deter leaks by turning on watermarks. This will display the users email address over the top of all shared content and camera feeds. Therefore, if any attendees decide to leak information you will know who it was.
End-to-end encryption
With a Team's premium license, you can also enable end-to-end encryption for your meetings. Encrypting the audio, video, and text content of the meeting makes it extremely difficult for anyone to intercept the data or access it.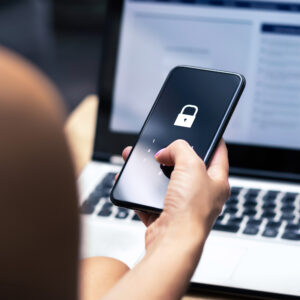 Host Professional Webinars with Added Functionality
Webinars are a popular and effective way for businesses, organizations, and individuals to communicate with their audience. It's important for webinars to be professional to build trust, enhance engagement and establish your brand identity. The below features can help you do that.
Personalisation
Make your brand the centre of everything you do with personalised lobby rooms displaying your chosen background and accent colours to match.
Automated Reminders
Ensure your attendees don't forget about your webinar by sending automatic reminder emails in the lead up to your event.
Manage Attendees
If your webinar is limited to a fixed number of attendees, you can enable a waitlist to track and approve users if others drop-out.
Behind the scenes
Additional tools allow you to manage your webinar more professionally. A separate green room for presenters allows you to prepare before they go live and additional tools ensure you can easily manage who and what your attendees can see on their screens.
One Premium Licence Opens the Door to all these Features
If you are worried that spending out on a premium licence will be a waste of money if your clients and attendees don't have the same license, then fear not. Other than intelligent recap, Microsoft have made all features available to all attendees of a meeting provided the host has a premium license.
Is it time to start integrating your business with AI tools?
The use of tools that automate routine tasks in employees' workflows is now common in many software applications. The growth of AI-powered software like ChatGPT, which is known for its versatility and efficiency, has created a buzz in the technology sector. To ensure business remain productive and are enabled to grow, it is essential they integrate with advancements in technology.
Want to know more?
You can find out more and view screenshots on Microsoft's Website.
Watch the Microsoft Teams Premium how-to video which shows more in depth how the different features work.
Find out how Heliocentrix introduced Sevenoaks Town Council to reliable IT systems and support with Microsoft 365.