Many of us will be setting our out of office responses over the coming weeks, letting people know that we're taking a well-earned break.
To give you some inspiration for your out of office message, we've trawled the internet to bring you some of the funniest and cleverest we can find! *
Disclaimer
– funny out of office responses only work for some businesses and some recipients. Often better reserved for colleagues, not clients. Keep this in mind when writing yours!
And, if you're not sure how to set up yours, read our handy 'how to' articles: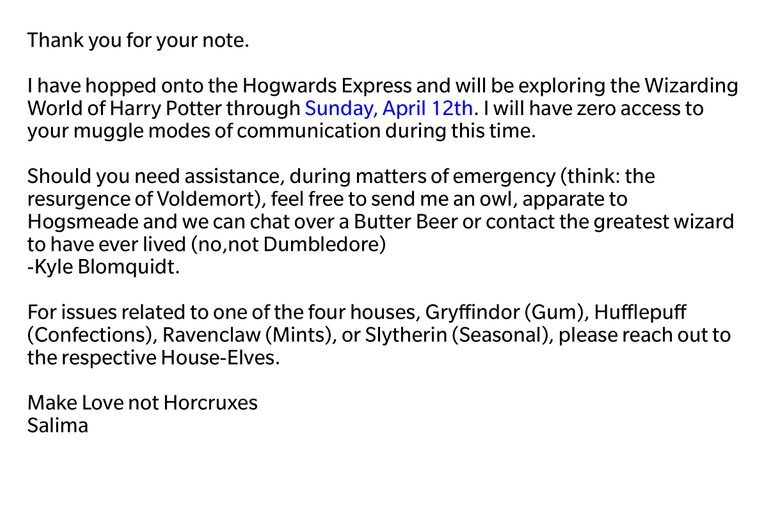 This one comes courtesy of Reader's Digest. We love the creativity that's gone into it – Salima is certainly very excited about her holiday!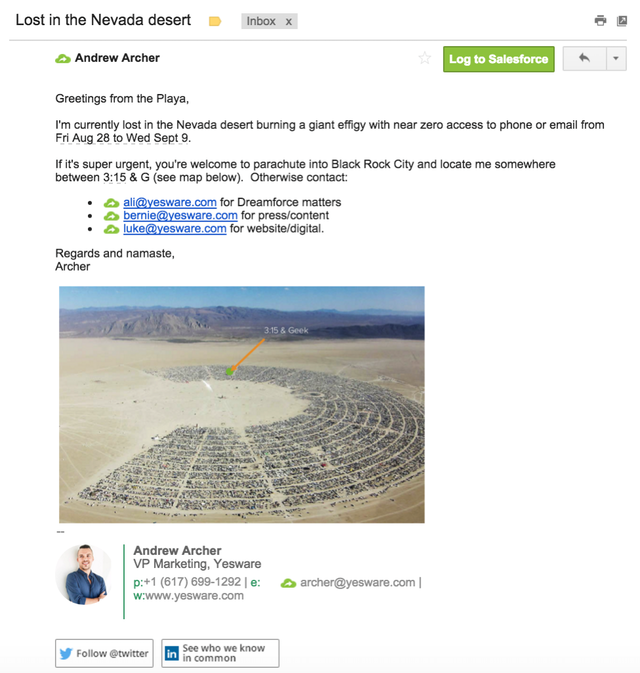 Of course, there's no reason why out of office responses shouldn't include images. This example from Yesware has a bit of a 'wow' factor, while still giving you all the information you need to find the right alternative contact to speak to.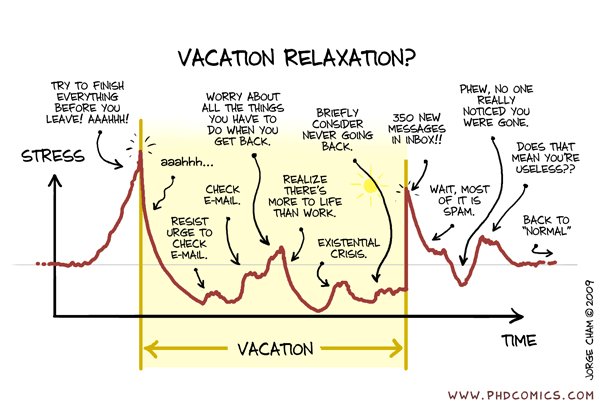 Another visual one, this time from PhD Comics. It's funny…but in a scarily true way.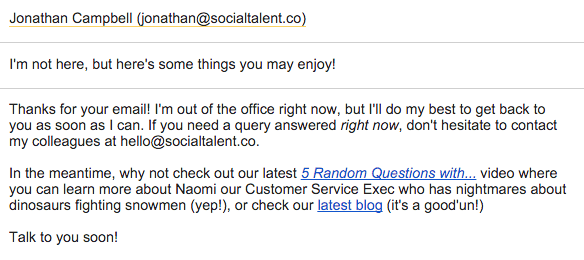 This one from Social Talent isn't out-and-out funny, it's a bit more on the professional side, but we're still desperate to see that video about the dinosaurs vs snowmen nightmare!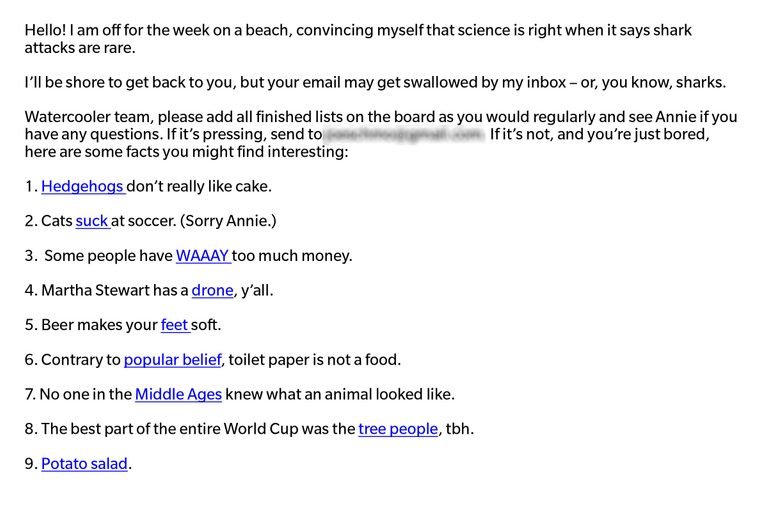 This is another one from Reader's Digest. A funny, personal approach – perfect for out of office responses to your own team, maybe not to clients.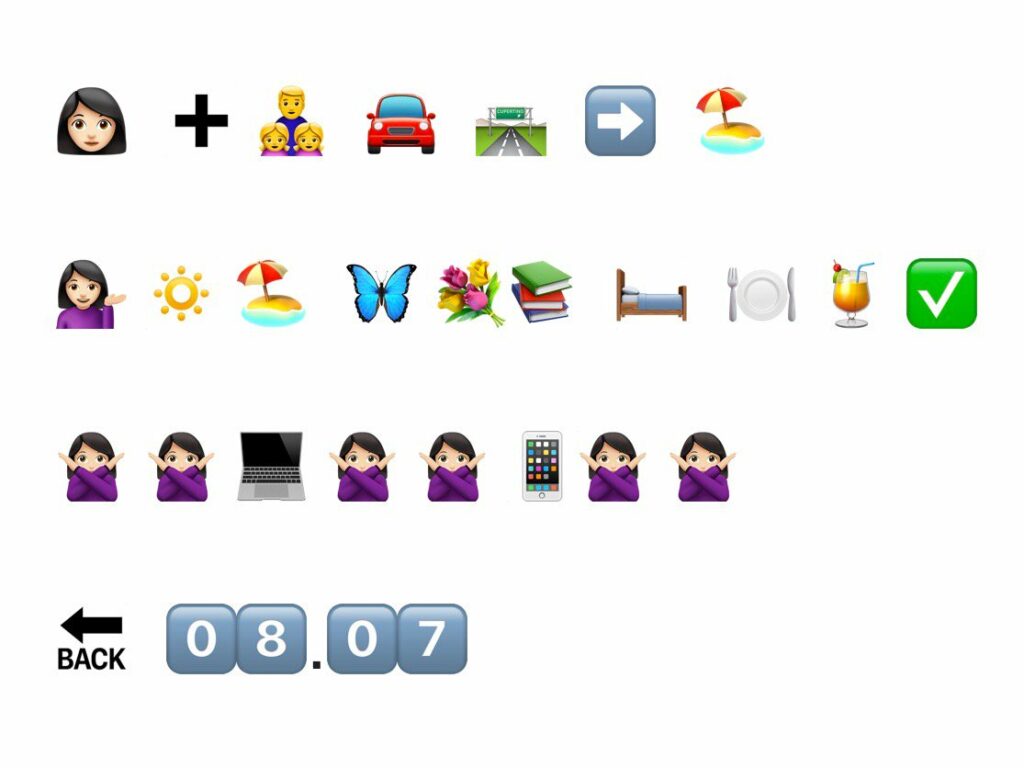 A final one here which is fun to decipher and, despite the lack of text, still tells you everything you need to know. Via @benstapley.
And, if you're still stuck for inspiration for your own auto response, have a play with this out of office email generator from HubSpot: https://ooogenerator.com/
About Heliocentrix
We provide a range of IT support services to small and medium sized business. Our aim is to take the hassle out of IT – providing effective and reliable systems and support services. We can even help you set up your out of office response! Get in touch to find out more.